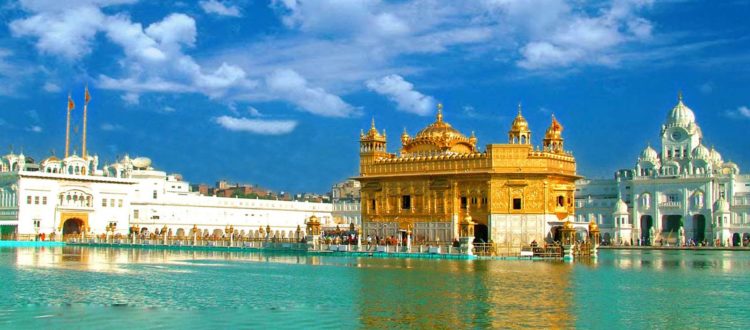 FSLE-India & Hans Raj Mahila Maha Vidyalaya, Jalandhar, Punjab jointly organize
Global Congress
on
Sustainable Development: The Vedic Way
April 11-12, 2018
Venue: Hans Raj Mahila Maha Vidyalaya, Jalandhar, Punjab
About College
Hans Raj Mahila Maha Vidyalaya is a leading women institution of higher education dedicated to the cause of imparting value based career oriented education to women for the past ninety years. The institution has taken giant strides in the past ninety years. Ever since its inception in1927, the quantum leap from a few disciplines to a plethora of education avenues; from a small building in Lahore to an expansive campus; from meager means to a state of art infrastructure, has been remarkable. Today the institution offers a large number of courses, best of the infrastructure and innovative teaching methodology to meet the global requirements of education and employment.
The college has earned twice the highest score in India among the colleges, in NAAC accreditation. The excellence of the college can be gauged from the fact that the college was recently awarded as 'Excellent College Imparting Public Service programmes in the Punjab',
By the Communication, Multimedia and Infrastructure Association of India (CMAI) Not only this, for excellence in the field of academics, sports, extra-curricular activities, state-of-the art infrastructure and research, the institution has also been conferred with the Flagship College Award by the Confederation of Education Excellence (CEE) in association with ECON.
The college is managed by DAV College Managing Committee (DAVCMC), New Delhi and is affiliated to the Guru Nanak Dev University (GNDU), Amritsar. At present, HMV is one of the oldest institutions established by DAVCMC, functioning under the able guidance of the great visionary, Hon'ble Dr. Punam Suri, President DAVCMC, New Delhi, who himself is a Padam Shree awardee in the field of Literature and Education.
About FSLE-India (the Foundation for the Study of Literature and Environment, India)
FSLE-India is an International open academic forum for creative interaction among intellectuals, academicians, environmental activists, naturalists, nature-lovers, researchers and those who are involved and earnestly dedicated to these issues and are receptive and undogmatic to one another's individuality and their standpoints. It intends to amalgamate two relevant issues Gender and Human Rights with Literature and Environment primarily initiated by Rishikesh Kumar Singh what he calls it the LEGH Movement (Literature, Environment, Gender and Human Rights). This is the first venture of its kind where all the four issues are juxtaposed together. This specialty makes this movement relevant. One of the primary objectives of the organization includes promotion of research in the field of Literature, Environment and Human Rights, promotion of the idea of Sustainable Development, conducting seminars, workshops, symposiums in different states, propounding theories based on Field visits and empirical researches and also to promote these issues through its Theatre Society, staging and performing for the common people.
Concept note of the Congress
Present day world is struggling for a peaceful, healthy and happy life despite all the development, advancement and economic growth. Since the beginning of the twentieth century the world has witnessed an increasing focus on growth and accumulation of wealth at the cost of society, resulting in many socio-economic, political and environmental problems. The human beings are yearning for a breath of fresh air and as a species we are beginning to realize that led by the greed to earn more money, we have unmindfully plundered the planet to near destruction and reached a state where, if we do not change our ways we are surely heading towards extinction. While the world endeavors to find ways and means to put a halt to this disparaging reality, we take a U-turn and seek guidance from our ancient wise forefathers who have embedded the secret of a harmonious, long and happy life in the ancient texts called Vedas. The idea of Sustainable development is at the core of Vedic Way of life.
The Vedic Way of life fully supports the holistic concept of Sustainable Development which entails fulfilling the needs of present generation without compromising the ability of future generations to fulfill their needs. Vedas had established the laws of sustainable Development centuries ago. Planet, People and Profit, the three Ps considered to breathe centre of sustainable development refer to Environment, Society and Economic development. The Vedas uphold a system that takes care of all the three Ps. In Vedic philosophy, core function of business is to create wealth for 'Wellbeing of all'. Sustainable growth comes by earning money following 'Values'. Key to success lies in 'Yajna' (Sacrifice for others). The conference aims at looking at various tenets of Sustainable development from the Vedic angle and finding some solutions to the issues that the world faces today in order to attain the goal of sustainability. We invite original research papers to discuss the solemn issue of Sustainability in relation to Vedas. Vedic way for growth ensures continuous flow of knowledge, finances, physical resources, learning and information like a river for prosperity of 'Global Society' Vasudhev Kutumbkam– the ultimate of cosmic reality.
Your papers should be largely related but not exclusively limited to the following themes:
Vedas, Environment and Sustainability
Environment, Equity and Economics: The Vedic Way.
The Vedic Ethics and Economic Development
Vedas Society and the Silver Generation
The Vedic Thought and the Eco-criticism, Ethics
The Vedic culture and the Modern Culture
Management through Ancient Indian Wisdom
Religion, Culture and Sustainable Development
Indian Classical Texts and Ecology
Media and the culture of consumerism
Media and the Vedic values
Social Media, Values and Sustainability
Abstracts of not more than 500 words with five key words must be mailed to:
The full paper must be within 4000-6000 words. Use the latest MLA style of referencing.
Please use 12 point Times New Roman and avoid footnotes.
Selected Papers will be published in an edited volume with ISBN no. (Not in the form of Conference proceedings instead a complete edited book after the conference).
Authors are requested to attach their bio-note (in third person, not exceeding 100 words) separately.
Deadlines:
Abstract Submission: March 10, 2018
Acceptance Notification: March 15, 2018
Full Paper Submission: March 30, 2018
Final Draft (Considered for the publication): May 11, 2018
Registration Fee*:
 
With Accommodation
Without Accommodation
Faculties, Professionals

& Independent Scholar

           3000
              2000
Research Scholars
          2000
             1000
Foreign Nationals
           $ 350 (with accommodation)
(For a day long Punjab tour)
Extra  2000 (Indian) $ 100 (foreigners)
Participants or Accompanying persons (without paper presentation)
            1500 (without Accommodation)
FSLE-India Lifetime Members
             2000  (with Accommodation)
*Registration details will be provided after the acceptance of Abstracts only to the selected candidates.
For Further details Contact:
Ramnita Sharda                                                  Rishikesh Kumar Singh
(Convener)                                                                               (Co-Convener)
Dean, Innovative Practices                                                        President, FSLE-India, New Delhi
Hans Raj Mahila Maha Vidyalaya, Jalandhar                 New Delhi.
Mob: +91-9915297103                                                           Mob: +91-9891242768
Email: ramnitasharda@gmail.com                                              Email: rishisengar2011@gmail.com
Chief Patron: Dr. Punam Suri Padamshree
President, DAVCMC, New Delhi
Patrons: Justice (Retd.) N. K. Sud (Secretary, DAVCMC, New Delhi)
Sh. Arvind Ghai (Secretary, DAVCMC, New Delhi)
Dr. Satish Sharma (Director Colleges, DAVCMC, New Delhi)
Organizing Committee:
Rajeev Deol
Shallu Batra
Rama Bhatia
Shaveta Chauhan
Ashish Chadha
Vidhu Vohra
How to reach Jalandhar:
The Jalandhar city, known for its sports industry, is well connected by rail and by air. The nearest International Airport is at Amritsar. The attendees of the congress will be provided with Airport transfer facility from Airport to college and College to Airport on shared basis.
The railway station is about 2.5 km from the college and the city is well connected by the road transport as well.
Punjab Welcomes You All!