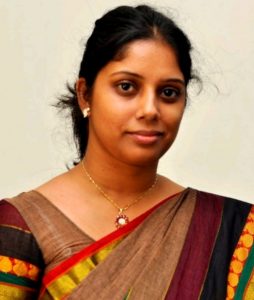 Dr Garima Jha specializes in Post- Colonial Literature. With over 16 years of teaching experience Dr. Jha has served in various academic institutions of repute including Dr. H.S. Gour Central University, Sagar (Ad-hoc assignment), Amity University, Noida and JRE Group of Institutions, Greater Noida. Having taught courses in Literature (History of English Literature, Nature Writing,  Indian Writing in English, Post-colonial Literature), Language ( Linguistics and English Language ) and Business Communication (PGDM and B.Tech)) she has evolved as a versatile learner and scholar of literature.
A Faculty topper in B. A. (English, Economics, Statistics) and Gold medalist in M.A English Examination,  she earned her Doctorate (2008)  from Dr. H.S. Gour Central University Sagar (M.P.) on the topic  'Human Dimensions of Environment and Technology: A Study of Margaret Atwood's Novels." . She received Research Travel Grant for completing Ph.D. work from Shastri Indo-Canadian Institute, New Delhi (2005). She has attended several national and international seminars and conferences and presented papers on topics related to 'Environmental and Technological Effects in Literature', 'Post-humanism in Margaret Atwood's Oryx and Crake,' 'Contemporary Indian Drama in English' and 'Myth in Native Indian and Canadian Literature'. Major workshops attended are on topics like'Functional English', 'Canadian Fiction' and 'Leadership and Role of a Leader'. She has published original research papers in peer- reviewed Journals. As Head of the Department of English (2012-2015), JRE Group of Institutions she has also edited and published an 'International Journal of Literature, Language and Theory' (ISSN 2347-355X), 2014.
Dr. Jha has conducted several training and workshops on Communication Skills for Management and Engineering students with special emphasis on 'Spoken Communication', 'Employment Challenges and Workplace Communication', 'E-mail writing' and 'Non-Verbal Communication'.
An orator, writer and blogger, her areas of interest include Fiction, Poetry, Technology, Environment, Ecology, History and Cultural Studies. She is a lifetime member of EFSLE and also its Executive Council Member (ECM) for its Delhi-NCR Region.