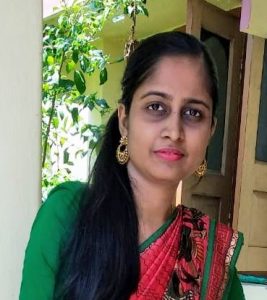 Ipsita Ruchi is a 24 year old girl of Khariar, a small town of district Nuapada, Odisha. She is now residing in the city of Berhampur in Odisha to pursue her MPhil in English from Berhampur University. She completed her Post Graduation in English from Ravenshaw University – one of the Premier institutes of education in Odisha. She is pursuing her M. Phil under the supervision of Dr. Shruti Das in Berhampur University. Her area of research is Translation of Children's poetry of Pandit Neelakantha Das. The M. Phil. work has developed her understanding of translation.
She has a hunger for knowledge, which forces her to read and share her feeling with others. She has won several college, district and state level awards in essay and debate competitions during her college carrier. Creative writing has been a part of her life since she first learned to write diaries in primary level of her education. She has a peculiar habit of deconstructing the direct meaning of a story as going deeper into the story helps develop insights which might be not in line with the author's original intent. It helps us understand the use of language.
She also has a liking for folk language and culture. Being born and brought up in one of the tribal areas of Odisha, she has developed this liking and feels it her responsibility to work for their recognition. She spends the time she gets in collecting tribal / folk stories and poetry. She aims to translate them in future.
She is a lifetime member of EFSLE and she has also been appointed as one of the Executive Council Members (ECM) for its Odisha Region.